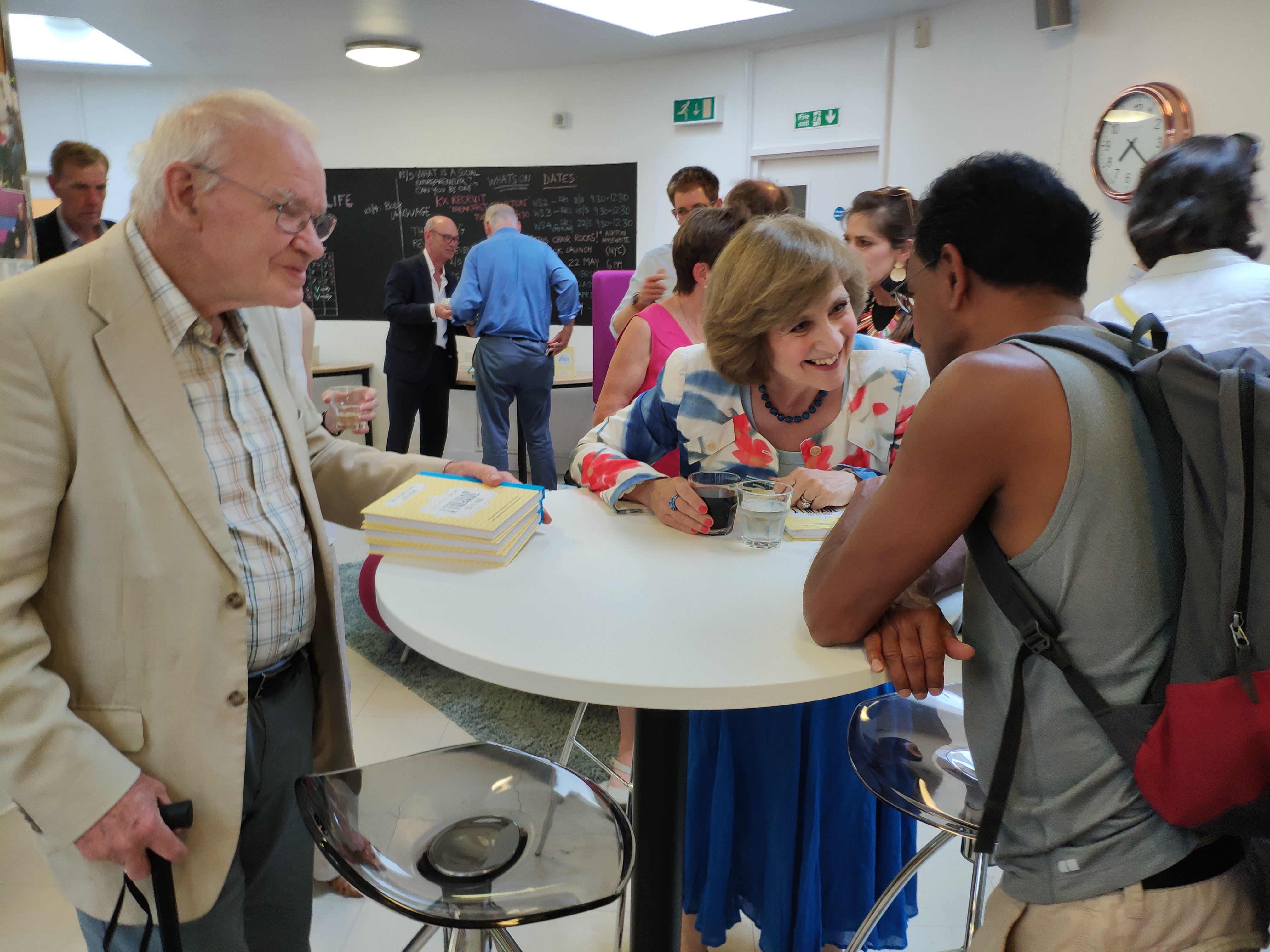 Maggy Pigott completely embodies what it means to age joyfully and so we were thrilled to attend the launch of her book How to Age Joyfully last week. How to Age Joyfully is an uplifting, practical guide to living a happier, fuller life – reframing ageing to be something we enjoy and celebrate.
There was certainly a lot of celebration happening as Maggy's family and wide circle of friends arrived to congratulate her on the publication of her first book at aged 68, including age-positive blogger, Grandma Williams, who had made the long journey down to London from Yorkshire!
Maggy is kindly donating half her royalties to Open Age, the charity that encouraged her journey to ageing joyfully, so we heard a bit about what they do from their CEO Ian Cassidy. Then, after a wonderful introduction from David (Summerdale's sales director) it was over to Maggy to tell her story and answer the one question on everybody's lips… just how did she get Dame Judi to write the forward?
It was a humid night, to say the least, but there was plenty of water and wine to keep everyone hydrated while enjoying the evening. In the absence of a till, David was sales director in the truest sense, stuffing notes into a tin while Maggy was kept busy signing away as the pile of books grew smaller.
Thank you to everyone who attended and made it such an enjoyable evening and thank you to The Common Room for hosting; their mission of helping people discover their purpose by connecting people of all ages fits the message of the book perfectly.